(Auszug aus der Pressemitteilung)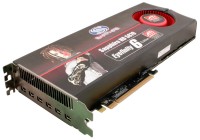 SAPPHIRE Technology has just announced an exciting new version of the highly acclaimed HD 5870 PC graphics accelerator featuring six outputs allowing six monitors to be used simultaneously – and supporting a variety of SLS configurations with ATI Eyefinity.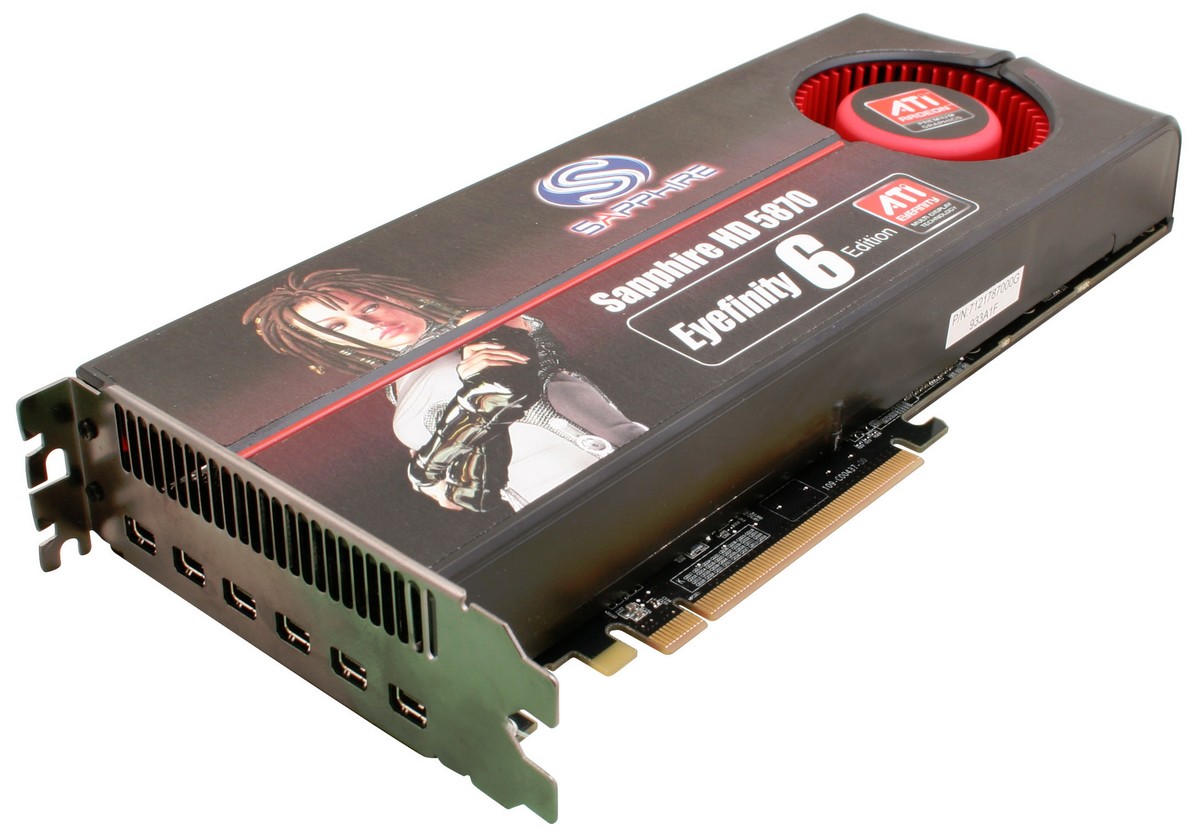 The new SAPPHIRE HD 5870 Eyefinity6 Edition is a 3D graphics accelerator with a single GPU and six mini DisplayPort outputs on the bracket. Any or all of these outputs can be connected to DisplayPort compatible monitors to give a choice of Eyefinity configurations to maximise gaming experience, enlarge work area for increased productivity or configure display areas for information or multimedia systems. The Eyefinity6 Edition is the first and only card in its class to support six monitors from a single graphics processor and delivers a stunning visual experience.
All of the SAPPHIRE HD 5870 series cards are based on the latest graphics architecture from the ATI division of AMD, the second generation of GPU to be built in its 40nm process. The first two DisplayPort outputs on the HD 5870 Eyefinity6 Edition can also be used with passive DisplayPort to DVI or DisplayPort to HDMI adapters (supplied) to connect alternative displays, including full support for audio over HDMI. The additional four ports can be connected to other displays using active adapters as an alternative to being connected directly to DisplayPort monitors.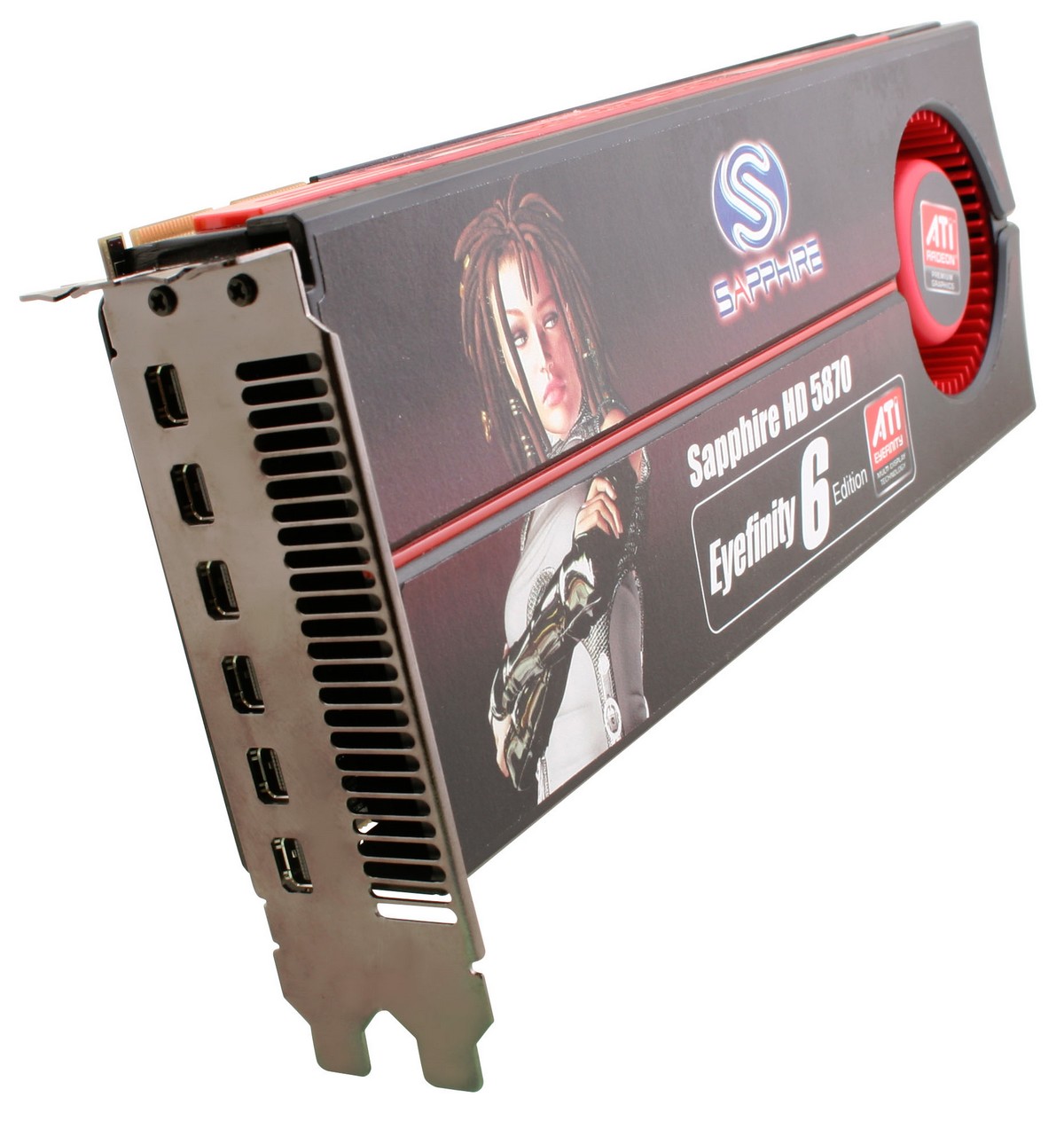 The high performance architecture of the HD 5870 Eyefinity6 Edition has a total of 1600 stream processors and 80 texture units and it has 2GB of GDDR5 memory connected via the latest 150GB/s memory interface. All of the HD 5000 series fully support Microsoft DirectX® 11, DirectCompute 11, hardware tessellation and multi-threaded communication with the CPU, as well as acceleration of applications compatible with ATI Stream, such as video transcoding.
Like all the members of the HD 5000 series, the SAPPHIRE HD 5870 Eyefinity6 Edition has an on board hardware UVD (Unified Video decoder), reducing CPU load and delivering smooth decoding of Blu-ray™ and HD DVD content for both VC-1 and H.264 codecs, as well as Mpeg files. This second generation UVD has been enhanced to be able simultaneously to decode two 1080p HD video streams and to be able to display HD video in high quality with Windows Aero mode enabled. HDMI capability has also been upgraded to HDMI 1.3a with Dolby TrueHD and DTS-HD Master Audio.
The SAPPHIRE HD 5870 Eyefinity6 Edition is supported by AMD's WHQL certified graphics driver, and can be used with Microsoft Vista and Windows7 operating systems.
Dieses Modell ist nur in der Verpackungseinheit "Full Retail" verfügbar!
21161-10-40R HD5870 2GB GDDR5 PCI-E Eyefinity6 Edition
Definition Verpackungseinheiten:
Lite Retail: Treiber-CD, Quick Installation Guide, diverse Kabel
Full Retail: Treiber-CD, Handbuch, diverse Kabel, weitere Software und/oder Spiele