(Auszug aus der Pressemitteilung)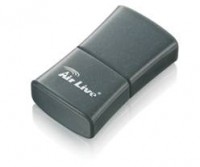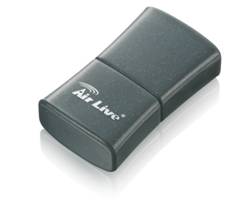 Taipei, Taiwan – AirLive, one of the most advanced worldwide brands for networking and communication equipment has released the newest model of wireless USB dongles AirLive WN-250USB in elegant and powerful design.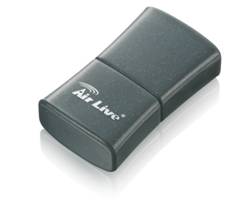 This model AirLive WN-250USB is high-speed USB device in ultra-compact design that allows you to connect your desktop or notebook computer to a fast wireless network. This handy adapter supports the latest Wireless-N technology for greater wireless reception and enhanced the network link speed up to 150Mbps. This adapter is also compatible with 802.11b and 802.11g wireless access points and wireless routers, giving you the flexibility to start upgrading your wireless network.
Wireless-N technology allows you to speed up your wireless connection 150Mbps – 3x then traditional standard 802.11g. This new standard uses the MIMO (Multiple-Input-Multiple-Output) and smart antenna technology which allows you to connect at extend distances around home or office.
Software AP mode: No Wireless Access Point at home but needs it occasionally? AirLive WN-250USB can solve your problem by switching to AP mode. It allows you to share the Internet connection wirelessly with your friends or any other portable devices with Wi-Fi equipped like smart phones or any others.
Security is very important in wireless connections. The AirLive WN-250USB supports the industrial strength encryption method – WPA2, the powerful encryption which helps keep your communications and information private. This device also supporting other security futures like WEP, WPA, AES, TKIP, … .
This device is not only powerful helper but also nice friend.