(Auszug aus der Pressemitteilung)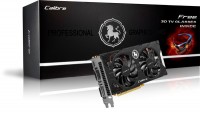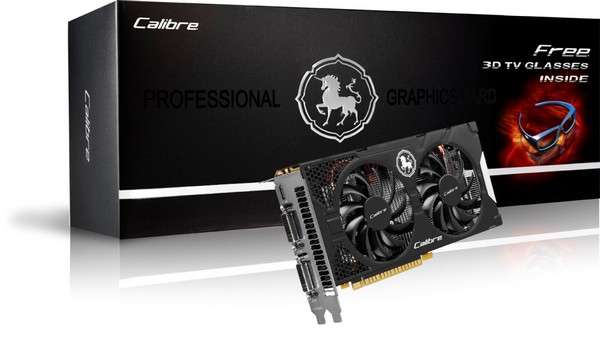 With a dizzying number of blockbuster games set for launch in the last half of this year, gamers are looking forward to a visual feast as the most realistic and dazzling gaming graphics ever seen reach their screens. But they are also facing a challenge: will their existing PC setups really be up to these demanding new titles?
Sparkle's affordable Calibre X550 and X560 series graphics cards are the perfect choice for gamers upgrading their PCs to play the latest games. Both cards are members of Sparkle's acclaimed Calibre Professional Graphics Card series, and they offer outstanding price/performance ratios.
Many of the latest big games are so-called 'hardware killers' – games with graphics so fast, detailed and realistic that they are simply beyond the abilities of the older graphics cards that many users still use. Playing the latest games with these older cards means gamers may be sadly disappointed with their new game purchases. Instead of an enjoyable and successful gaming experience they will be held back by less image detail, reduced frame rates and jerky graphics. Calibre X550 and X560, however, have ample capability to handle the demands of these new games and provide gamers with smooth, immersive graphics. Their pricing is remarkably affordable, and upgrading any modern PC with these cards takes just minutes.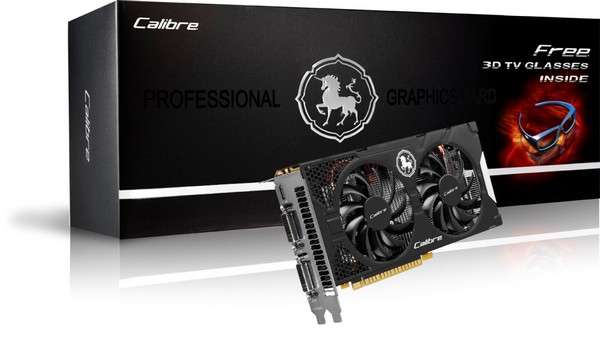 Gamers who upgrade their PC armory with the Calibre X550 and X560 series graphics cards will enjoy ultra realistic games and stunning image quality, including support for the NVIDIA PhysX Physics Engine and Microsoft DirectX 11, the latest in display technology. These allow games to bring image quality to an unprecedented level, with effects such as realistic explosions, dust particles, fog, broken glass, and other dazzling eye candy that older graphics cards simply can't render realistically.
The Calibre X550 and X560 series graphics cards are built around NVIDIA 's GeForce technology. With such capable graphics hardware running at full capacity, the X550 and X560 use
the Ball Bearing Fan design and copper heatpipes to keep game graphics operating smoothly without crashes, while also keeping noise levels as low as possible with variable fan speed.
Sparkle now is offering a limited edition bundle that includes the Calibre X550 and the Calibre X560, along with a free pair of AP 3D TV glasses at the price of US$60, so purchasers can enjoy watching compatible TV and movie releases in full 3D. Lightweight, comfortable and free of the need for charging, these AP 3D TV glasses provide polarized, wide-angle TV viewing without image distortion or flickering. In addition, if you want to enjoy the video game experience on a large-screen 3D TV, all you need is a PC with NVIDIA ® 3DTV Play ™ software connected to an HD 3D television. With 3D TV glasses, in the blink of an eye the shockingly realistic 3D images will transform your living room into a thrill-filled gaming battlefield!