(Auszug aus der Pressemitteilung)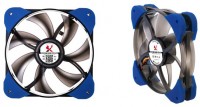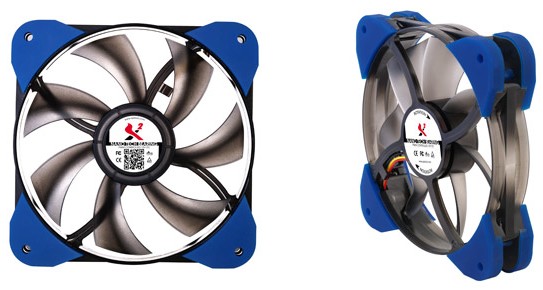 05-12-2012 – We are proud to introduce our new X2 branded fan series with Nano-Tech bearing. X2 fans with Nano-bearing offer a more silent, reliable and durable solution for the most demanding situations.
Traditional fans with oil seal bearings have serious wear with a relatively short service life as the bearings can easily overheat which results the impeller jamming or pcb overheating. X2 Nano-Tech fans are made from nano-zirconia powder as main material and a collocating special nano-particles lubricant to guarantee an exponentially longer life. The average service life is more than 70,000 HRS.
The Nano-bearings are considerably quieter than Ball-bearings (2-3dBA) and they are also far easier to assemble. Another advantage is that the impeller's centre can be much smaller, which means that the fan blades can be made larger which increase the air flow. X2 Nano-Tech fans are equipped with soft anti-vibration corners that can easily be removed if required for custom fitting. For example when building into the front of a chassis with limited space, just pull out the rubber corners and mount the fan with standard self-tapping screws. X2 Nano-Tech fans are available in sizes 140mm, 120mm, 92mm, 80mm with PWM and/or LED in blue or red colors.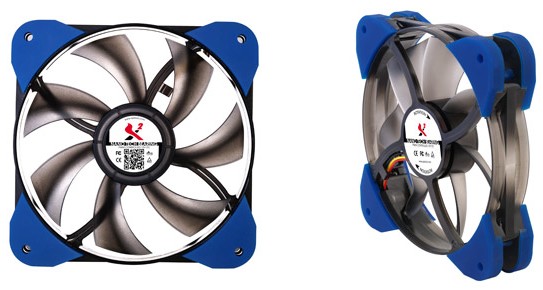 Features:
Less friction, easy start up
Silent (less noise than sleeve/hydro- and ball-bearing fans)
Lower start voltage at 3.8V+ where generic fans start from 5V+
Curved fan blade design for higher air pressure
Longer life time, 70.000 up to 80.000 life hours
Easy release of fan motor and impeller for dust cleaning
Removable soft anti -vibe corners (silicon rubber material)
5 year manufacturer warranty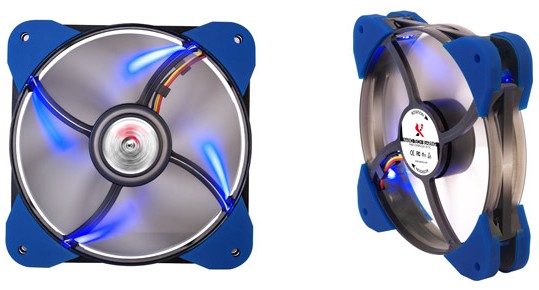 Compatibility:
The X2 Nano-Tech fan series can be applied in a myriad standard PC/CE applications due to the standardized sizes.
MSRP:
140mm (w LED & PWM) USD 21.99 / EURO 16.95
140mm (w/o LED & PWM) USD 17.99 / EURO 13.95
120mm (w LED & PWM) USD 17.99 / EURO 13.95
120mm (w/o LED & PWM) USD 12.99 / EURO 9.95
92mm (w/o LED & PWM) USD 10.99 / EURO 8.95
80mm (w/o LED & PWM) USD 9.99 / EURO 7.95
Product Includes:
User installation manual
Warranty registration card
Mounting-set
Availability:
Available for immediate shipping are the 120mm models of the Nano-Tech series fans. Additional listed sizes will be available in January 2013.
About X2:
Headquartered in The Netherlands, X2 redefines the true meaning of performance PC hardware. With our exceptional style coupled with genuine product quality X2 is irrefutably above the rest. With 14 years experience in the PC hardware industry, our team is ready for new design challenges and create components that gear up today's gaming machines.