(Auszug aus der Pressemitteilung)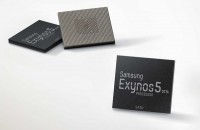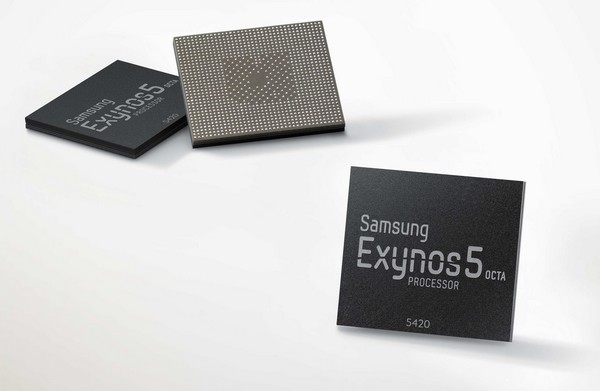 SEOUL, Korea, July 23, 2013 – Samsung Electronics Co., Ltd., a world

leader in advanced semiconductor solutions, today introduced the
latest addition to the Exynos product family with top level of
graphic performance driven by a six-core ARM® Mali-T628 GPU
processor for the first time in the industry. With mobile use case
scenarios becoming increasingly complex, Samsung's newest eight-core
ARM Cortex application processor gives designers a powerful, energy
efficient tool to build multifaceted user interface capabilities
directly into the system architecture. Samsung will demonstrate the
new Exynos 5 family at SIGGRAPH 2013 in the ARM booth, #357; Exhibit
Hall C at the Anaheim Convention Center.
Samsung's new Exynos 5 Octa (product code: Exynos 5420), based on
ARM Mali-T628 MP6 cores, boosts 3D graphic processing capabilities
that are over two times greater than the Exynos 5 Octa predecessor.
The newest member of the Exynos family is able to perform
General-Purpose computing on Graphics Processing Units (GPGPU)
accelerating complex and computationally intensive algorithms or
operations, traditionally processed by the CPU. This product also
supports OpenGL® ES 3.0 and Full Profile Open CL 1.1, which enables
the horsepower needed in multi-layer rendering of high-end, complex
gaming scenarios, post-processing and sharing of photos and video, as
well as general high-function multi-tasking operations.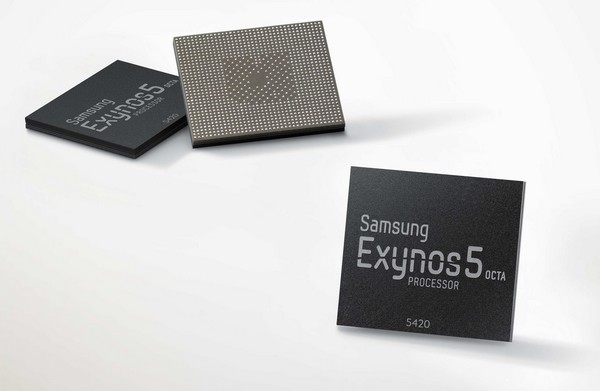 "ARM welcomes the latest addition to the successful Exynos Octa 5
series, which uses ARM's Mali GPU solution to dramatically improve
graphics performance," said Pete Hutton, executive vice president &
general manager, Media Processing Division, ARM. "ARM big.LITTLE and
ARM Artisan® Physical IP technologies continue to be at the heart of
the Octa series and now complement the new functionality brought by
ARM GPU Compute. This combination enables unprecedented capabilities
in areas such as facial detection and gesture control, and brings
desktop-quality editing of images and video to mobile devices."
"Demand for richer graphic experiences is growing rapidly nowadays,"
said Taehoon Kim, vice president of System LSI marketing, Samsung
Electronics. "In order to meet that demand from both OEMs and end
users, we developed this processor which enables superb graphical
performance without compromising power consumption."
The newest Exynos processor is powered by four ARM
Cortex®-A15-processors at 1.8GHz with four additional Cortex-A7-cores
at 1.3 GHz in a big.LITTLE processing implementation. This improves
the CPU processing capability by 20 percent over the predecessor by
optimizing the power-saving design.
In addition, the multiple image compression (MIC) IP block inside
this System-on-Chip successfully lowers the total system power when
bringing pictures or multimedia from memory to display panel. This
feature results in maximizing the usage hours of mobile devices with
a high-resolution display such as WQXGA (2500×1600), in particular
when browsing the web or doing multimedia application requiring the
frequent screen refresh.
The new Exynos 5 Octa processor also features a memory bandwidth of
14.9 gigabytes per second paired with a dual-channel LPDDR3 at
933MHz, enabling an industry-leading fast data processing and support
for full HD Wifi display. This new processor also incorporates a
variety of full HD 60 frames per second video hardware codec engines
for 1080p video recording and playback.
The new family of Exynos 5 Octa is currently sampling to customers
and is scheduled for mass-production in August.