(Auszug aus der Pressemitteilung)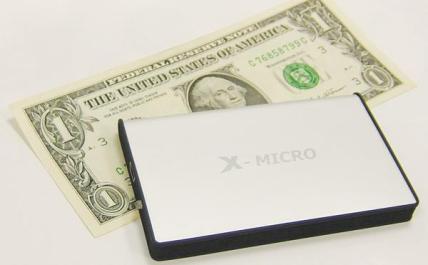 Taipei, July 15, 2005 – Today, X-Micro Technology Corp. announced the Mini DisGo a new pocket-sized Slim Mobile Hard Disk Drive. The company is introducing their latest storage device at this year's Computex in Taipei. This easy-to-use HDD has dimensions of 0.85 x 6 x 10cm, which makes the Mini DisGo slightly longer and wider than a credit card and about as thick as a pencil. With disk capacity up to 40 GB and a high speed USB 2.0 interface providing 480Mbps transfer rate, the Mini DisGo has the disk space and speed for most mobile data needs.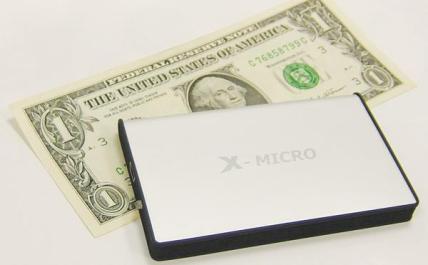 Featuring a case made of lightweight aluminum; this slim and portable HDD goes everywhere. When you are traveling use the Mini DisGo to back up your digital camera or rotate the songs on your MP3 player. For school, use the Mini DisGo to store a library's worth of reference information. At home use the Mini DisGo to keep a backup of your computer's HDD. For work you can use the Mini DisGo to shuttle large files between offices or between home and office. Whatever your data needs, the Mini DisGo provides a convenient mobile solution.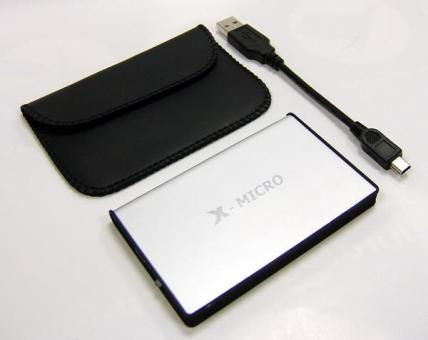 "The Mini DisGo is one of the first slim HHDs offered by a Taiwan company to feature the high quality 1.8-inch Toshiba hard drives," said Luis Lin, president of X-Micro. "For the portable HDD market the Mini DisGo sets a new benchmark in terms of size, quality, and cost-performance."
The X-Micro Mini DisGo comes with a 5GB, 20GB, 30GB, or 40GB Toshiba 1.8-inch hard drive. Fully compatible with the USB 2.0 specification, the Mini DisGo is self-powered through the USB port and supports hot plug & play capability. A carry-bag is included. The Mini DisGo is USB-IF certified, CE and FCC approved, and compatible with Windows 2000/ME/XP.