(Auszug aus der Pressemitteilung)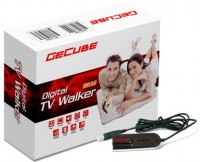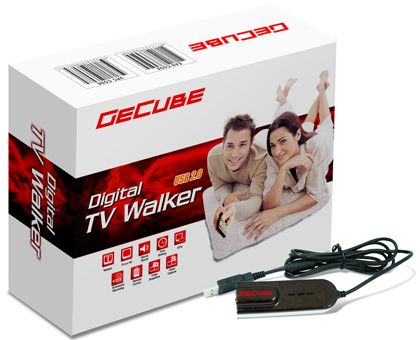 Taipei, Taiwan, November 08, 2005 – Info-Tek Corporation, the major supplier of the world's leading graphics card brand GECUBE™, has announced the new release of a complete DVB-T tuner USB solution – the GECUBE™ Digital TV Walker. A mobile multimedia device that allows users to watch and record TV on the go, the TV Walker supports high-definition digital TV and radio broadcasts.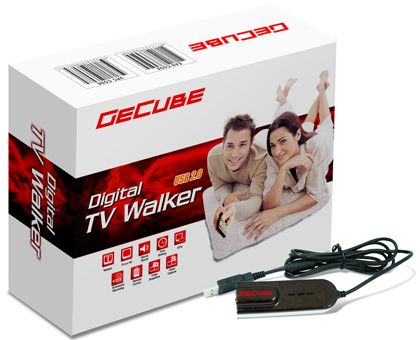 The GECUBE™ Digital TV Walker is a lightweight multimedia solution perfect for executives or those constantly traveling on the road. By simply plugging the GECUBE™ Digital TV Walker into notebook's USB interface, users can watch local digital TV or listen to radio broadcasts conveniently anywhere and anytime.
Software Features
Captures vivid or amazing video, turning them into multi-functional formats such as presentation slides, reports, website images, or email attachments
Pause, rewind, or fast forward live video content with Time-Shifting functionality
Schedule TV programs recording
Perform one-touch recording from EPG with one-click
"Info-tek Corporation offers a great selection of multimedia product such as graphic cards, PMP (portable media player), and DVB-T box solutions," said Larry Yeo, General Manager of Info-Tek's Multimedia Business Unit. "The Digital TV Walker is an exemplary multimedia solution that is portable, light, and easy-to-use. We are dedicated in bringing such great multimedia products and expanding our product lines to offer consumers more choice in the burgeoning multimedia market."
Specification

Product Features
Watch and record DVB-T (digital video broadcast – terrestrial) TV content on your PC
Support for SDTV
Listen to digital terrestrial radio on your PC
Watch DVB-T TV anywhere with the optional portable antenna
Powered by USB port without need for external power adapter
Audio through USB port without need for an audio loopback cable
Control PC with optional remote control
Additional PVR Functions
Record digital TV in high quality to MPEG-2
Take still image snapshots
Supports EPG and Teletext