(Auszug aus der Pressemitteilung)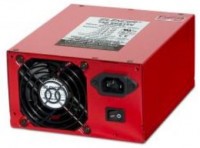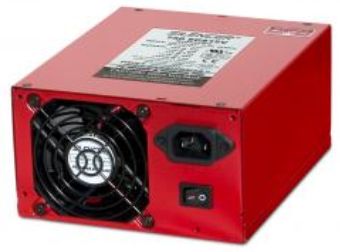 PC Power and Cooling Launches the CrossFire Edition Silencer 750 Quad to Complement the CrossFire Gaming Platform
The New Silencer 750 CrossFire™ Edition now available at shop.ati
(Excerpt from press release)
Delft, Netherlands–June 27, 2007 – OCZ Technology Group (LSE: OCZ), a worldwide leader in innovative, ultra-high performance memory and PC components, today announced the release of the Silencer® 750 Quad CrossFire™ Edition under the PC Power & Cooling line. Designed to offer consumers a combination of legendary PSU architecture and the ultimate in quiet power management, the CrossFire Silencer is the ideal power solution for gamers and ATI enthusiasts. The "fiery red" exterior of this special edition PSU is the perfect compliment to any CrossFire-based high performance graphics system or gaming PC.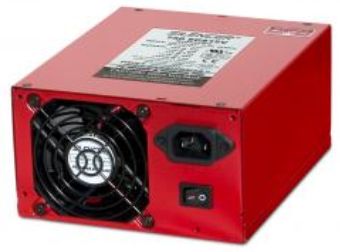 Next-generation platforms and high-performance graphics cards are essential components for modern gaming and enthusiast system builds. Tested and qualified under AMD's renowned certification program, the rock solid Silencer CrossFire edition not only meets a high standard of quality, but guarantees superior compatibly with CrossFire technology as it is built to provide sufficient output to even the most demanding GPUs and cutting-edge platforms. Complete with an array of connectors (quad PCI-Express, 24-pin, dual 8-pin, and 4-pin motherboard connectors), this PSU is one of the only units equipped to power HD 2900 XT CrossFire technology.
Delivering 750 Watts of continuous power, all Silencer 750 Quad high-efficiency power supplies offer the industry's most powerful single rail design on the market; and if noise is a concern, the Silencer 750 Quad series is engineered to be the quietest PSU available, with up to 90% (10dB) less noise per watt. Expertly designed by PC Power & Cooling engineers, the powerful Silencer 750 Quad CrossFire Edition remains virtually silent even at peak loads.
"The CrossFire edition of our Silencer 750 Quad commemorates a long-standing working relationship with AMD/ATI," stated Doug Dodson, CTO of Power Management for OCZ and PC Power & Cooling. "Not only has the performance of the Silencer 750 CrossFire been certified by AMD for dual HD 2900XT graphics cards, but AMD uses the powerful PSU themselves, and has approved the special red finish that looks awesome in a CrossFire system."