(Auszug aus der Pressemitteilung)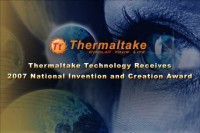 September, 2007 – National Invention and Creation Award host by Taiwan Ministry of Economic Affairs is aim to encourage inventors and researchers for their dedication on creating new things for a better world. By awarding outstanding inventors, the organizer hopes to drive the innovative atmosphere and promote the development of science and technology in all industries. National Invention and Creation Award has been the innovative index for over ten years; it is not only aiming to reward the efforts of the Taiwanese companies or individuals, but also to deliver a trustworthy acknowledgement for the global market with strict examinations.
Thermaltake Technology has focused on developing its own brand of "Tt Thermaltake" since its establishment in 1999; the globally positioned brand has not only focused on the research and development process, but also on the strengthening of overall brand image to ensure the Thermaltake creative spirits in product developments are firmly attached to the brand perception in consumers' minds. Recently, Thermaltake Technology has further brought up the new concept of "Key 3 Spirit"; in order to convey the exclusive designing concept of "Quality", "Performance" and "Reliability" that Thermaltake has implemented in the manufacturing of the three major product line of "Chassis", "Cooler" and "Power Supply" through the direct communication with consumers. And thus leading the worldwide PC DIY market and reinforcing consumer confidence by proving the value of Thermaltake Technology.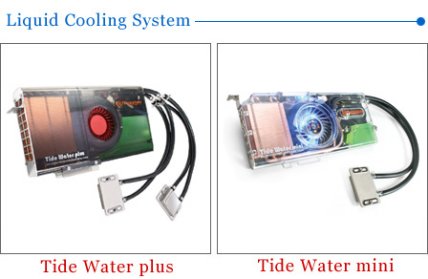 This year's gold medal winner of National Invention and Creation Award is "Tide Water" series which are the world's first dedicated liquid cooling system for video card. They emphasize on the fusion of all the mandatory liquid cooling system components such as radiator, pump, reservoir and fan into one single module, and can be placed on standard PCI slot for simple installation. This product is the perfect solution for users who are seeking for the superb performance of liquid cooling and a solution which requires minimal installation effort.