(Auszug aus der Pressemitteilung)

San Jose, California – March 26, 2008 – Super Talent Technology, a leading manufacturer of Flash storage solutions and DRAM memory modules, today launched the world's slimmest 256GB solid state drive (SSD).

The FSD56GC25H uses an industry standard 2.5-inch hard drive form factor and uses an industry standard SATA-I interface, making it 100% interchangeable with conventional 2.5-inch SATA hard drives. This SSD implements Super Talent's patented stacking technology to pack an enormous amount of solid state storage into an exceptionally small and slim case, measuring a mere 12.5mm thick – 40% thinner than any other 256GB SSD available. The signature black case is made from a durable lightweight aluminum alloy.
The FSD56GC25H drive supports 0.1ms access times, a maximum of 65MB/sec sequential read speed and 50MB/sec sequential write speed. This SSD supports up to 1600G of shock and 16G of vibration, which is about five times greater than typical hard drives. With ECC support, bad bit management firmware and patented wear leveling technology, this drive offers extreme reliability and endurance.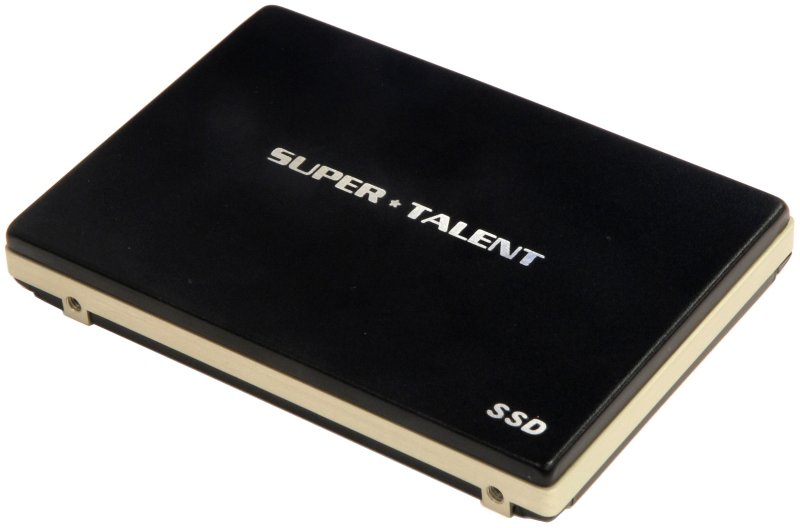 "We designed this drive for applications that need rugged and reliable storage in a very compact form factor. This is the world's smallest and thinnest 256GB SSD", said Super Talent Marketing Director, Joe James. "This product underscores our leadership in high density SSDs and demonstrates the technical capabilities of our Silicon Valley engineering team", Mr. James added.
FSD56GC25H drives are designed, manufactured and tested in Super Talent's headquarters in San Jose. Samples are available now. Super Talent sells directly to OEMs. Pricing is available on request.