(Auszug aus der Pressemitteilung)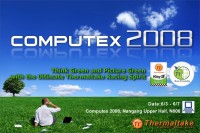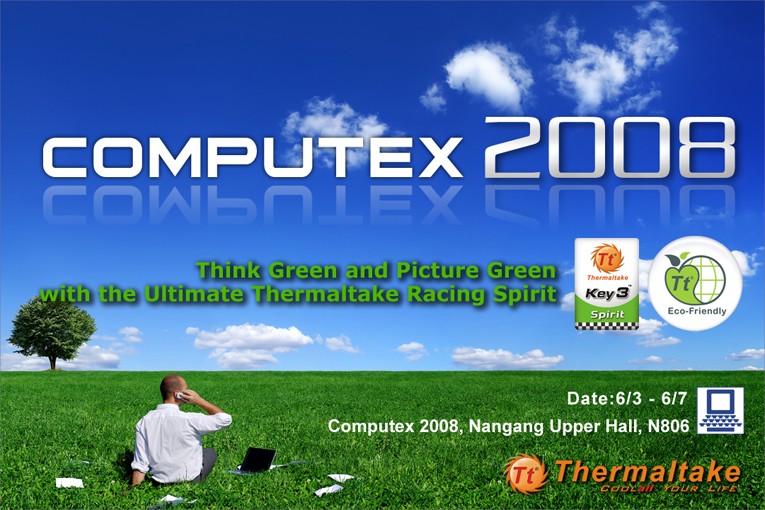 May,2008 – Famed of the technology advance and product innovation, the leading brand of global PC DIY hardware market, Thermaltake will definitely be the most worth visiting booth at Computex Taipei this year! The endless surprises you will get from Tt booth will not be limited to the regular release of their latest PC Chassis, PSU and Cooling innovations; but as a model corporate citizen, Thermaltake will be sharing the Think Green, Picture Green, Eco-friendly Concept within Thermaltake at Computex; and invite all members of the planet to take better care of our earth with the unbeatable Thermaltake racing spirit!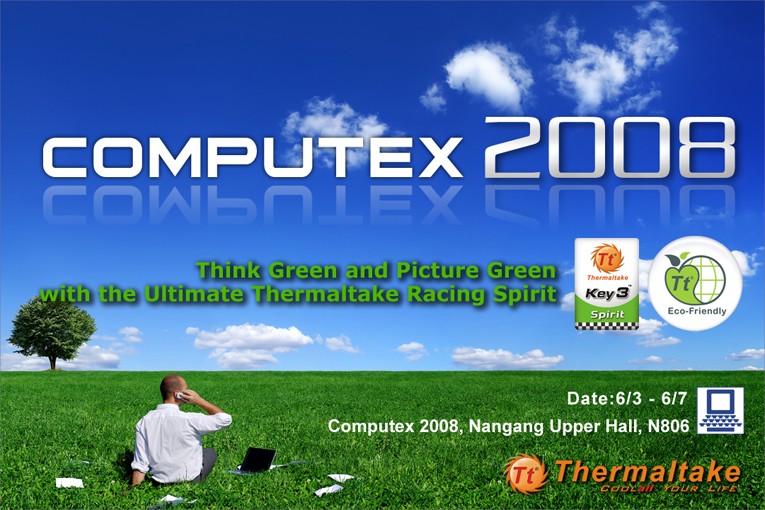 With the Green concept implemented everywhere at Thermaltake from product designs to any daily office activities, the new Toughpower QFan 750W-1000W that will be exhibiting at Computex, have been created under such care for our environment. Toughpower QFan comes with the extremely quiet 140mm ball-bearing fan and the exclusive 5-way air intake housing that not only yield incredible 17.1 dB noise level, but largely increases the air flow at the same time.
Moreover, none should be surprised to find the heat from the latest Thermaltake SPEDO Chassis burning the crowd like crazy at Computex as well. SPEDO has solved the most important thermal issue with the breakthrough "Advance Thermal Chamber" innovation that separates chambers for the CPU, GPU and PSU. The revolutionary cable management plate, bottom-placed PSU, 90-degree rotated HDD cage providing a neat and well structured interior design can further enhance the thermal management with better and easier installation. So keep your eyes open for SPEDO, and add an extra professional style for yourself with its unique C-shaped body!
Another new hardware bringing by Thermaltake will be the air-cooler king of all, V14Pro CPU cooler. PC cooling solution as one of the most famous strength of Thermaltake had been built up strongly with numerous impressive coolers introduced in the past, and this time V14Pro coming with an again impress the worldwide Hardware enthusiasts with amazing cooling efficiency!
And of course, as the dominating PC Cooling brand throughout the world, Thermaltake will be introducing the air-cooling king of all, V14Pro CPU cooler. Coming with 140mm huge fan and the more and extended copper fins and heatpipes will impress all Hardware geeks with its amazing cooling efficiency! If you want to be one of those who catches the leading technology and product news in the PC hardware market, or maybe you are one of those who declared yourselves as the top PC enthusiasts. You will never want to miss Thermaltake booth at Nangang Hall, N806 and J1218 at Computex Taipei this Year!