(Auszug aus der Pressemitteilung)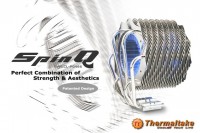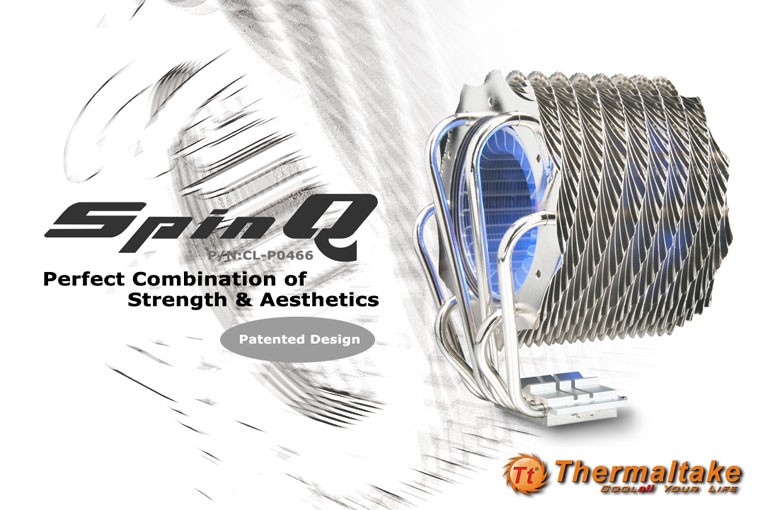 Oct, 2008 – All PC enthusiasts know that you can always rely on Thermaltake for the most interesting air coolers on the market. Proving the statement true again is the new SpinQ CPU cooler launched today. It's impossible to not take a second look at this futuristic spiral looking new cooler, but style is not the only thing to check out just yet; The perfect combination of fins and the fan on SpinQ makes it one high performance air cooler you will not want to miss out this season!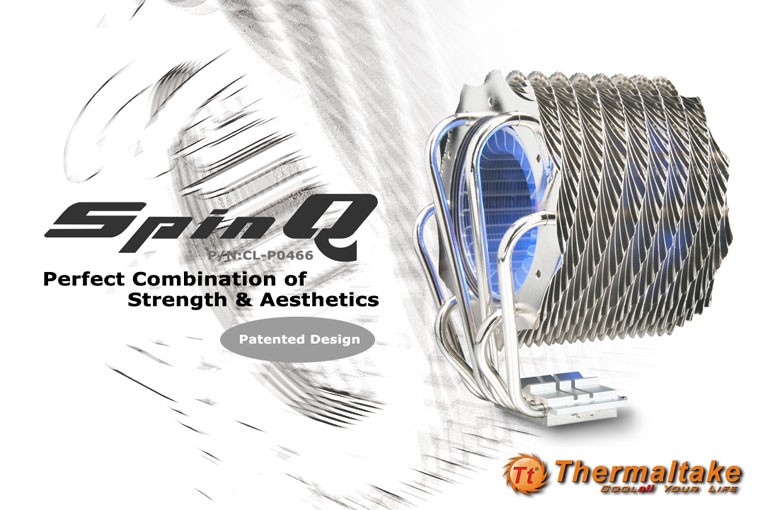 Thermaltake new SpinQ CPU cooler has taken the Tt designers an entire year to research and develop. From the outside, SpinQ has certainly shown the famous Tt designing excellence again with its spiral fins and spacecraft looking blue glow. The classic cylinder style also adds on an extra professional shine for the system owners.
Other than the killing style, SpinQ also comes with many smart thermal features. The utility tower design enables two-way cold air intake as a fine basic design, the spiral fins and the center fan then offer 360 degree heat dissipation with 6 highly efficiently heatpipes and mirror coating copper base accelerating the cooling process. And for satisfying different cooling demands, the center also comes with VR™ fan control giving you the total control over fan speed.
Thermaltake proudly presents the new SpinQ today, dropping another Thermaltake style attack on the air cooler market. Check the SpinQ exclusive website today or drop your leader crown in the PC enthusiasts' world!