(Auszug aus der Pressemitteilung)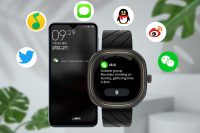 DG Ares is set on sale on AliExpress. Opening at just $31.99, DG Ares is a smartwatch worth its price tag.
DG Ares's impressive features start with its classy aluminum alloy square shape with a round cutout as a display featuring a 1.32-inch display with 360×360 resolution. The contrasting colors between the bezel and the body is another interesting addition to this smartwatch.
The strap design for the best grips with anti-sweat properties and comes with so many colorful options.
On its functions, DG Ares comes with functions designed to help keep you healthier and in shape. These include heart rate monitor, sleep pattern monitor, blood oxygen level monitor, and many other.
DG Ares also supports 24 sports modes. Keep track of valuable data when during sports such as outdoor running, skipping, football, basketball, volleyball, rugby, hiking, etc.
Push notifications, remote music control, step count, stopwatch, timer, and many other features are available on DG Ares.
DG is originally valued at $39.99 but we are offering a discount promo starting from September 27th. Between 9.27 and 9.30 DG Ares will be available on AliExpress at just $31.99 or the first 3000 units.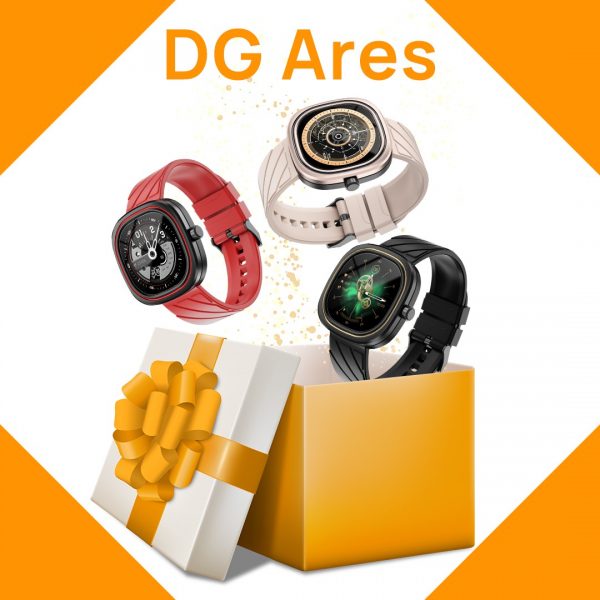 There is an opportunity for 10 lucky people to win 10 DG Ares. By part taking in our giveaway, you get the opportunity to win one and you have to pay a dime for it. The winners will be announced on September 27th. Click here to join the giveaway.