(Auszug aus der Pressemitteilung)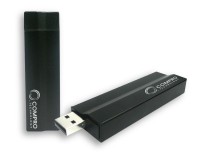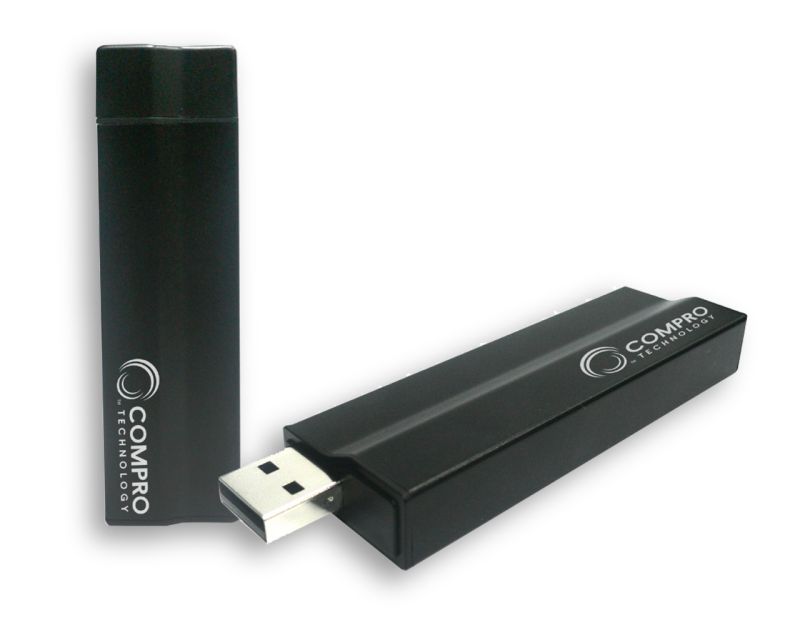 Compro Technology, a leading manufacturer of PC multimedia products, announced today VideoMate U3 DVB-T Stick is the thumb size design with high quality reception digital TV tuner box. It is easy to put into your pocket or computer bag and plug it in anywhere at anytime to receive high-quality free-to-air digital terrestrial TV broadcast on your desktop or laptop PC. VideoMate U3 uses the high-speed USB 2.0 transmission to provide high-definition 1080i HDTV and SDTV reception on your PC. Also, VideoMate U3 provides EPG (Electrical Programming Guide) and Teletext features for more convenience in available area.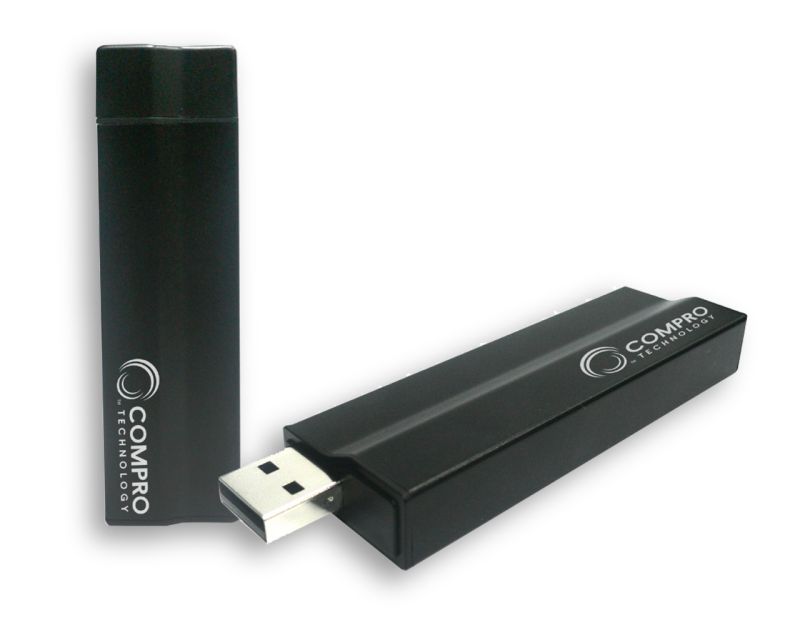 Using the easy-to-use USB interface with mobile-type digital terrestrial TV antenna, you can be steps away from watching and recording your favorite TV shows even while you are on the move! VideoMate U3 also supports all DVB-T audio formats and Australia HDTV audio formats to provide the best audio on your PC.
VideoMate U3 is bundled with the fully functional ComproDTV software. You can watch digital TV programs, set flexible scheduled recording in MPEG-2 format, receive digital FM radio, playback recorded files, timeshift live TV, do channel surfing, capture still frames and enjoy incredible TV experience. This handy software also supports the all-new feature for customize Brightness, Hue, Saturation, Contrast, and Sharpness in each TV channel. In addition VideoMate U3 comes richly bundled with ComproDVD 2 and Ulead PhotoExplorer 8.5 SE software for watching DVD and managing your multimedia files.
By completely integrating the superior hardware and software supports, the thumb size of VideoMate U3 USB 2.0 DVB-T stick unleashes the convenience of digital technology to enjoy your life, also brings you the high quality video. It is undoubtedly your best mobile TV and video choice.
Key Features
The thumb size USB 2.0 DVB-T Tuner Stick
High-quality silicon digital TV tuner
Watch digital TV on your laptop or desktop PC with high-speed USB 2.0 port connection (USB 2.0 only)
Free-to-air digital terrestrial TV reception
Supports SDTV and 1080i HDTV (where available)
Supports EPG and Teletext (where available)
Supports digital FM radio reception (not DAB type)
Supports S3 (Standby) and S4 (Hibernation) mode power up scheduled recording
Supports all DVB-T audio formats
USB bus powered, no any external power required
Autoscan in UHF/VHF band (6,7,8 MHz channels)
Hardware
USB 2.0 TV Tuner Stick
Silicon digital TV tuner
Media Processor chip.
Tuner Stick Connectors
Digital TV input
USB connector
Cables and Converters
TV input cable
USB extension cable
Mobile-type digital terrestrial TV antenna
Software
ComproDTV 2
Watch digital TV shows on your PC

Full screen or in a window
Autoscan available channels
Timeshifting lets you watch TV on your own terms
Channel surfing for multiple channels preview
Customize Brightness, Hue, Saturation, Contrast, and Sharpness in each TV channel
Language selection in available channels
Quick switch channel lists
Single and multiple still frame captures
Supports EPG and Teletext (where available)
Has a neat picture-in-picture mode, you can keep tabs on two or more channels at once
Parental control to lock out selected channels
Always on Top feature and hiding window frame

Record your favorite shows

Flexible scheduled recording
Supports MPEG-2 format recording

View recorded video files