(Auszug aus der Pressemitteilung)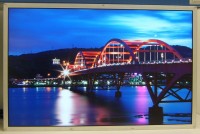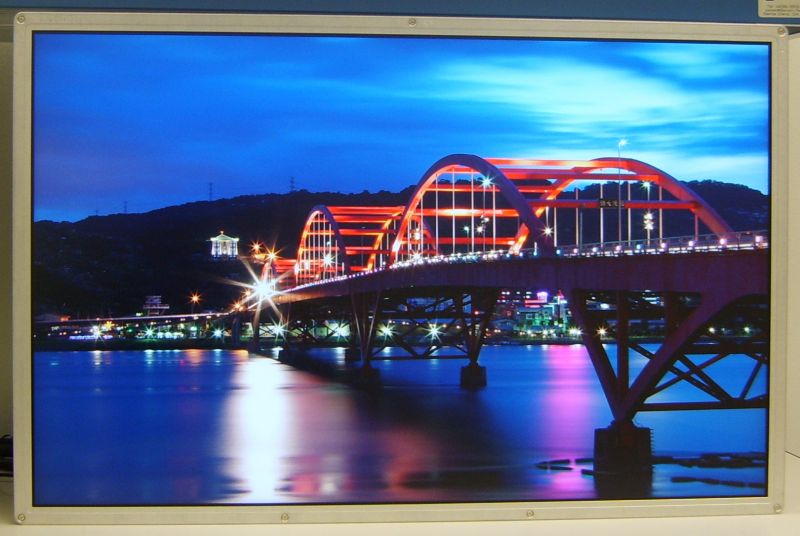 Samsung Creates First LCD with DisplayPort Video Interface
(Excerpt from press release)
Seoul, Korea – July 25, 2007 – Samsung Electronics Co., Ltd., the world's largest provider of thin-film transistor liquid crystal display (TFT-LCD) panels, announced today that it has developed the world's first LCD panel using the next-generation video interface – "DisplayPort." Sanctioned by VESA (the Video Electronics Standards Association), DisplayPort will serve as a replacement for DVI, LVDS and eventually VGA.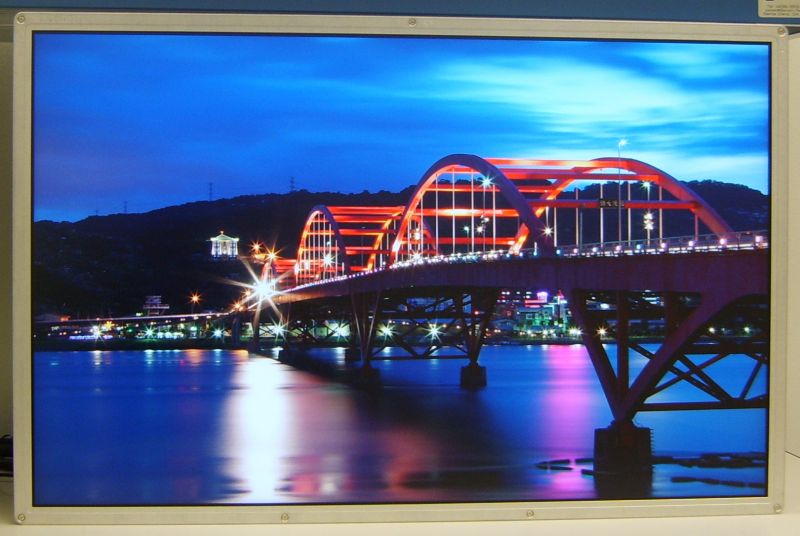 For Samsung's new 30-inch LCD, the DisplayPort interface transmits graphics data at a total data rate of 10.8Gbps. This speed enables 2560×1600 resolution without any color smear. By using a transmission speed more than double that of today's interfaces, Samsung's new LCD only requires a single DisplayPort interface, instead of the two DVI (Digital Visual Interface) ports now used.
In a joint undertaking with Genesis Microchip Inc. (Santa Clara, California), Samsung developed its 30" panel using a new four-lane, 2.7Gbps/lane interface chip. The interface technology processes 2560×1600 pixels of graphics data at up to 10 bits of color depth or 1.07 billion colors, a feat that would normally require at least three DVI or four LVDS interface chips.
"We are pleased to be the first LCD manufacturer in the world to create a panel with a DisplayPort interface," said Brian Berkeley, vice president, Samsung LCD Business, who is leading the company's DisplayPort development efforts. "We have received many inquiries from computer integrators interested in DisplayPort-based LCD panels, which prompted an acceleration of our R&D for this first DisplayPort LCD panel." Samsung was the only LCD panel maker participating in the original DisplayPort working (standards) group formed in 2004.
Samsung's new 30" LCD also offers the company's proprietary Super Patterned Vertical Alignment (S-PVA) liquid crystal technology for 180° viewing angle, and 300nits brightness.
Mass production of the 30-inch panel is scheduled to begin in the second quarter of 2008.
Specifications:

Terminology:
DisplayPort: This interface technology supports both internal (e.g. for notebook PCs) and external (box-to-box) connector links between PCs and monitors. DisplayPort has a scalable AUX channel for two-way communications, embedded clocking for higher speed, fewer wires, reduced electromagnetic emissions, and a micro-packet architecture for flexible design configurations. Its transmission range is wider than that of other interface standards and can be easily expanded. Besides Samsung, Display Port also is supported through VESA by many PC integrators, graphics chip makers, timing controller silicon makers, and the world's leading producers of digital connection devices.
Digital Visual Interface (DVI): An existing interface that has a top transmission speed of 1.65Gbps/lane between PC and monitor.
Low-Voltage Differential Signaling (LVDS): An existing interface between an analog-to-digital (A/D) board and the timing controller inside a monitor. Its top transmission speed is 0.945Gbps/lane.
DVI/LVDS: Current video interfaces for monitors use DVI to transmit data between external sources and the monitor A/D board. LVDS is used between the A/D board and the timing controller.
Nit: This term is a measure of brightness, also referred to as "candela per meter squared" (cd/m2).