(Auszug aus der Pressemitteilung)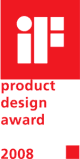 Taipei, Taiwan, January 7th, 2008 – As a world beating total multimedia communication solutions provider Leadtek has, for more than 20 years, been dedicated to product research and innovation. With its outstanding reputation for award winning products at different international competitions for design, Leadtek has never stopped believing that the best idea always originates from a strong background of know how and experience.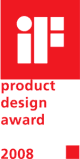 From a field of more than 2,700 entries in the 2008 iF product design awards competition for the most internationally recognized trademark, four Leadtek products were selected for top honors. Trophies went to the network surveillance and TeleCare product lines. Again, Leadtek's ability to come up with both quality products and excellent design, has been proven in international competition. To meet even greater demands for high quality, innovative products forged in its laboratories of cutting edge technology, Leadtek will continue to stir market imagination and turn new dreams into digital reality.
WinFast CarePhone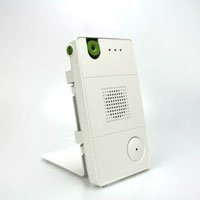 Combining the functions of an IP phone and camera and along with latest network technology, WinFast CarePhone comes with a suite of hit applications – distance caring and home surveillance among them. The design mixes door phone, intercom and web camera all in one that is easy to set up both on a table or on the wall. A white-coated appearance gives it cozy look. And with a built-in convex button there's a one touch emergency call function.
Leadtek NSC 3622 IP Camera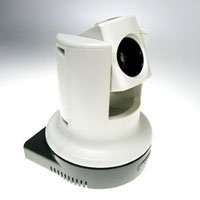 As a total surveillance system, the NSC3622 has a tilt of 20-90 degrees and a pan angle of 360 degrees to deliver stable and clear images. The combination of circles and squares makes the product simple but friendly – different from traditional surveillance devices which most times look cold and stiff. Easy to position anywhere around the house there is no need to worry about the device causing any discomfort or inhibition on the part of the monitored occupants.
Leadtek NSC 3685 Network Camera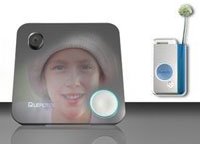 It comes with home surveillance and home caring functions. With the built-in emergency button, the user is able to immediately take a call from the young or the elderly alone at home. A mirror-like texture makes the product look like a fine decoration that matches the design of your home interior.
Leadtek 8Z02 Easy Band


The LR8Z02 Easy Band is a wireless transmitter of single-lead ECG and body temperature for medical use. Recorded data can be transmitted to a PC, where the data is displayed for intensive analysis and evaluation by physicians. Easy Band is a compact device of 26x28x8.1mm in size and 12g in weight only. Portable Easy Band is also stylish and going well with users' outfits. Also its bright case is expected to make the user feel a few brisk.