(Auszug aus der Pressemitteilung)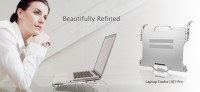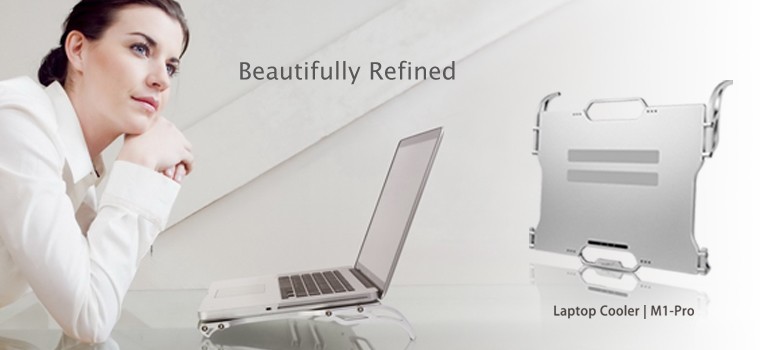 LUXA2, a Division of Thermaltake, was created in 2009, with characteristics of simplicity, luxury, and unique lifestyle. The core design theory of LUXA2 start from simple shapes blending with luxury elements, which create the unique lifestyle for different segments within the society such as Creative Pro, Mobile Blogger, Leisure Seeker, Hip Newbie and Entertainment junkie.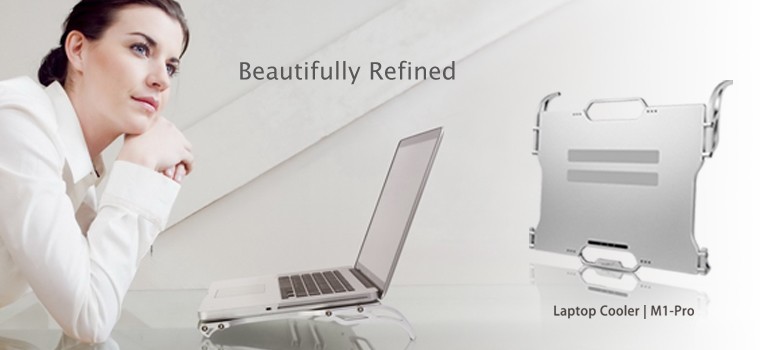 LUXA2 specializes in products such as HTPC enclosure, Laptop cooler, Laptop lift and Mobile holder. In the Laptop Cooler category, M1-Pro is designed for Macbook, Macbook Pro, Macbook Air and other laptop users to protect their precious laptop.
M1-Pro is made with precision, crafted from a block of aluminum. With the benefit of corrosive resistant finishing and shiny appearance, M1-Pro is always a focus. To ensure the perfection on every surface, brushed finish process is carefully applied on M1-Pro.
It's designed with ergonomic, provides best viewing angle and comfort for your neck and legs. By raising the laptop display to eye level, you can stay more relaxed, and more productive.
With dual heat-pipe integrated, M1-Pro enhances superior heat dissipation by providing direct heat conduction path between laptop's bottom casing and M1-Pro's aluminum surface. M1-Pro is a silent thermal solution that offers user a very comfortable computing experience.
Last but not least, enchanted by CRYSTALLIZEDTM – Swarovski Elements, M1-Pro blends both classic and contemporary elements on its appearance that manifests your unique taste wherever it is used.
At Cebit Hannover 2009, LUXA2 has an exclusive showroom to demonstrate the very unique products which includes HTPC enclosure, NB coolers, NB stand, and mobile holder. Please visit us at Hall 24 Booth # C02, and experience the simplicity and beauty LUXA2 brings to you.