(Auszug aus der Pressemitteilung)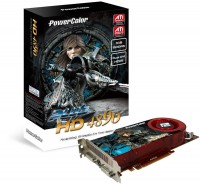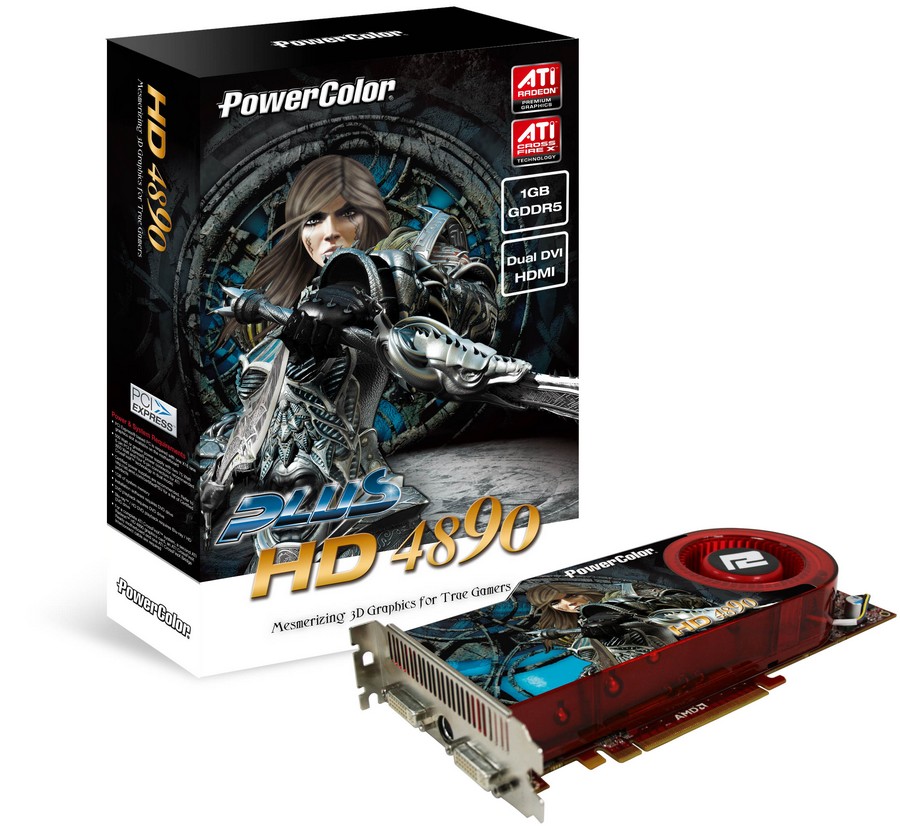 Taipei, Taiwan –April 2, 2009 – TUL Corporation, a leading manufacturer of AMD graphics cards worldwide, today announced the newest addition to the award-winning HD4800 series, the HD4890. As the most powerful single GPU (graphics processing unit) video card available in the PowerColor lineup, the HD4890 and its advanced technology will bring enthusiast gamers unparalleled scalable gaming performance.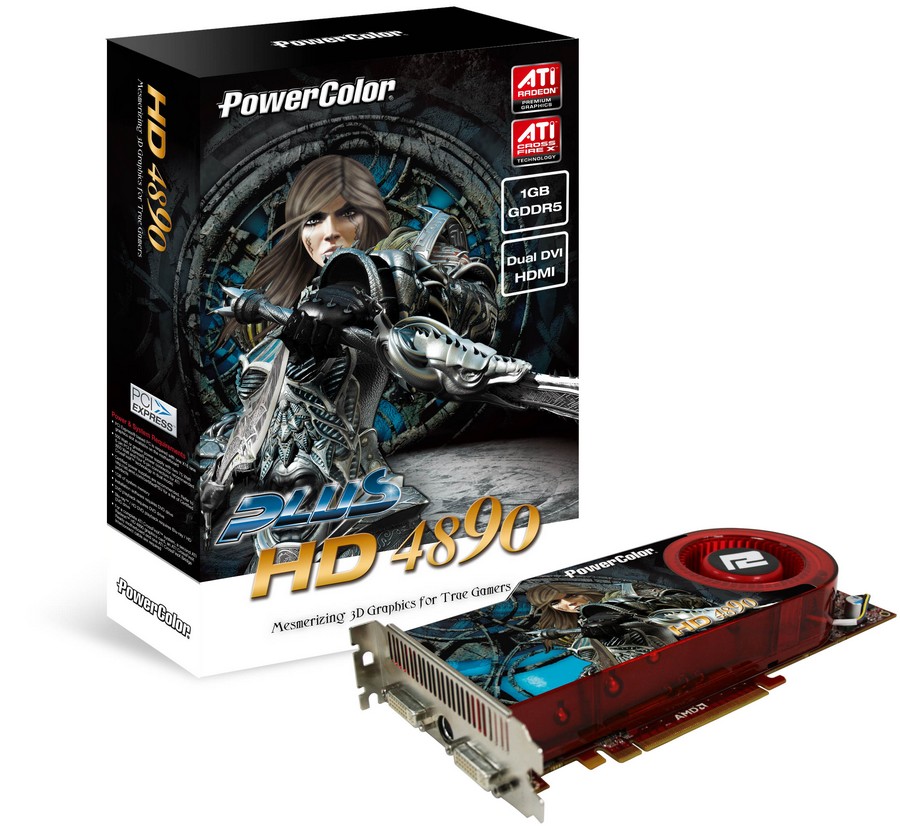 With its 800 stream processors, 850MHz and 975MHz GPU and memory clock speeds (respectively) and supports up to 3.9Gbs data rates using the fastest GDDR5 memory available, the PowerColor HD 4890 has raised the performance bar even higher in the series. Furthermore, PowerColor has unveiled an OC version, PLUS HD4890, clocks at 900MHz Core and 1000MHz Memory (4.0Gbps) respectively, delivers the ultimate performance to gamers who're pursuing extreme experience.
"The technology behind the HD4800 series started a new era for computer graphics. The PowerColor HD4890 is the latest in this line and improves on its predecessor's performance" says Ted Chen, CEO of TUL Corporation. "We believe HD4890 will become the standard in which other enthusiast graphic cards are measured. "
The PowerColor HD4890 supports DirectX® 10.1, PCI-Express® 2.0 and ATI CrossFireX™ technology, allowing gamers to build systems and upgrade to make the most of the latest in computer technology. Support for Shader Model 4.1, Universal Video Decode 2, and built-in HDMI with 7.1 surround sound audio help deliver the total package of lifelike visual experience in games and high-definition videos.
The PowerColor HD4890 and PLUS HD4890 will retail for US$259 and US$269 respectively and are available today.


PLUS Series, boosts overclocking solution, speeds up gaming performance, and enhances outstanding gaming experience with factory overclocked speed.