(Auszug aus der Pressemitteilung)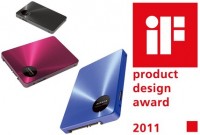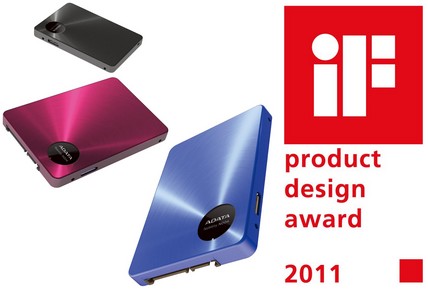 Taipei, Taiwan – December 22, 2010 – iF International Forum Design has recognized ADATA's N004 combination flash drive for outstanding product design. The iF product design award has served as an internationally recognized hallmark for outstanding design for nearly six decades. The winning products will be displayed at the iF product design award exhibition 2011, where located at the Hannover Exhibition Center starting on March 1st , as part of CeBIT.
The evaluation criteria for the iF product design award 2011 includes design quality, finish, materials, degree of innovation, environmental impact, functionality, ergonomics, visualization of intended use, safety, and universal design. The N004 is a 2.5-inch flash drive, equipped with both USB 3.0 MicroB and SATA II interfaces.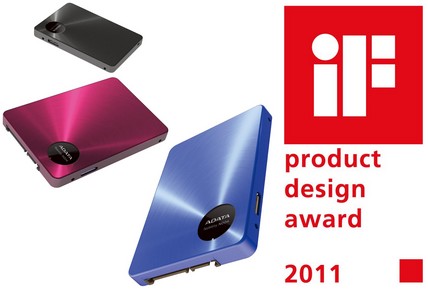 "We wanted to increase the functionality of flash devices with the dual interface, and at the same time create an eye-catching color scheme and outline," said the design team at ADATA. "The brushed aluminum shell in sapphire blue really takes this product in a new direction away from the standard blacks and grays that so common in the industry."
The N004 adopts 8-channel technology, allowing for transfer rates up to 200MB/s and 170 MB/s in sequential read/write performance respectively. The dual interface enables multiple usage options- functioning as either an external portable device, or as a SSD on a desktop or laptop.
In another award decision, ADATA's XPG Plus Series V2.0 has been awarded the iF design award china 2010. First run in 2003, this competition is for all areas of product design in the Greater China region.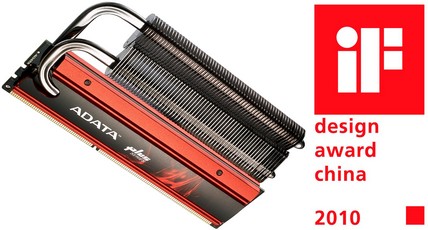 The XPG Plus Series Version 2.0 is engineered to run on future dual-channel platforms at breakneck 2,200MHz speed with tight CL8-8-8-24 timings at a voltage of 1.65V, and is available in 1GBx2 and 2GBx2 dual-channel kits. Through the latest Thermal Conductive Technology (TCT), the kit is built with the superior cooling design, which provides greater cooling environment for both DRAM IC and PCB (printed circuit board).
The high-quality 2oz copper 8-layer PCB adds a sleek and sophisticated look on this professional module that garnered praise from the judges of the iF design award china 2010.