(Auszug aus der Pressemitteilung)

Taipei, Taiwan, May 24th, 2010 – GIGABYTE, a leading manufacturer of motherboards and graphics cards, will participate in this year¡¦s Computex with not only their gaming and wireless peripherals, but also unprecedented launch of brand new product series, Aivia. It will be the first time for the world to witness GIGABYTE¡¦s latest mouse and keyboard innovation.


Adding to the already popular gaming device, GIGABYTE is prepared to announce its brand new product line. To strengthen the image of this new line of products, GIGABYTE has painstakingly created an original peripheral series. Aivia, an integrated acronymic word, is derived from its key features ¡V advanced, intuitive, and versatile interface archetype. The series is to emphasize the combination of the subconscious, design and function as well as the pursuit of archetype. GIGABYTE believes each mouse and keyboard are the scrupulous work of mankind¡¦s brainpower. Aivia is not only an extension to the human intellect, but also an intuitive extension to the use of artificial intelligence. For that reason, Aivia can also be interpreted as the AI via GIGABYTE.
Sneak Peek
Aivia K8100 Gaming Keyboard

Enhanced Ergonomic Gaming Keyboard Design
The first product to be introduced in the Aivia series is K8100 Gaming Keyboard. It features enhanced ergonomic gaming keyboard design which puts special weight on commonly used gaming keys. 3 different levels of force on keyboard ensure easier and smoother keystroke.
Touch and Slide Volume Control
Touch and slide volume control is the industry¡¦s leading design. It is an interruption free volume control device during engaged gaming activity. Computer is able to stay in current mode without going in and out of games.
20 Anti-Ghosting Keys
Gamer hate it when a command is misread, so GIGABYE incorporates 20 anti-ghosting keys to ensure no interference when multiple keys are pressed. Gamers can press up to 20 simultaneous buttons without the ¡§ghosting¡¨ effect because computer reads every keystroke up to 20 simultaneous pressed buttons.
GHOST™ Macro Engine
Most importantly, GHOST™ Engine is onboard software for the memorized macros to be carried around even if the keyboard is connected to a different computer. For this keyboard, there are 5 macro keys per mode to make up 25 sets of macros with a total of 5 modes; users can change modes easily with mode button on the keyboard. 4M bits onboard memory enables up to 100 programmable macro sets, of which 25 can be stored on the keyboard and launched with hot keys. Gamers are able to switch between pre-defined key or button easily. GHOST™ Engine software features easy-to-use drag-and-drop function, built-in mouse cursor point positioning record, and IE/ Folder path quick launch.
Aivia M8600 Wireless Macro Gaming Mouse
The second product to be introduced in the Aivia series is M8600 Wireless Macro Gaming Mouse. The long lasting battery can sustain up to 24 hours in real time game playing. Its instant charging dock is also the wireless receiver, it helps you enjoy gaming with wireless transmission speed at 1000Hz polling rate. The powerful wireless reception ensures no signal is lost that every single move made by the mouse is read during game playing. QSBS™ technology is GIGABYTE¡¦s unique design¡V quick swap battery changing system, this patent pending technology allows for Instant battery changing under 0.1 second, as fast as gun loading and unloading. On-board GHOST™ Engine supports massive macros and easy-to-use drag-and-drop software with smart macro manager.
Existing Products
Even though Aivia¡¦s M8600 Wireless Macro Gaming Mouse and K8100 Gaming Keyboard are the stars of this year¡¦s Computex, GIGABYTE¡¦s existing products continue to impress.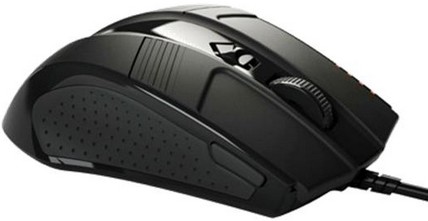 GIGABYTE M8000X is a super powerful weapon particularly designed for gamers. It supports high resolution up to 6000 DPI gaming grade precision. 32KB Gen-2 GHOST™ Engine supports 70 onboard macros. Gaming-style Avatar Software features user-friendly drag-and-drop user interface.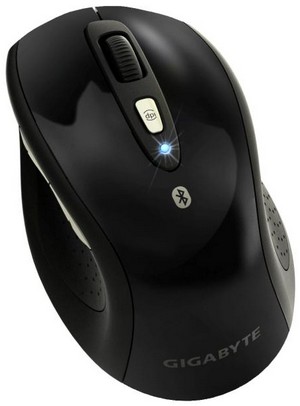 GIGABYTE M7700B is not only a compact Bluetooth laser mouse, but also your best laptop partner. Reliable Bluetooth V2.1+EDR technology offers transfer speed up to 3 Mbit/s and supports up to 10-meter transmission. It also supports up to 79 channels, providing faster transmission and stable connection. Bluetooth wireless technology frees users from using receiver or cable to set USB port free.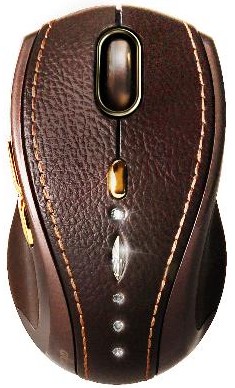 GIGABYTE M7800S, a mini wireless laser mouse, is crafted with luxurious Swarovski elements and exquisite leather. 18K gold is plated on 1600/800 adjustable DPI switch and the Internet back and forwarder button. The ultra portable nano receiver is easy to be plugged into laptops even on the move. 2.4GHz wireless technology offers maximum data transfer rates of 2Mbps, supporting 10-meter transmission and reducing power consumption. GIGABYTE M7800S can be one of your most treasured possessions.